Basements are the ideal way to increase the living space in your home.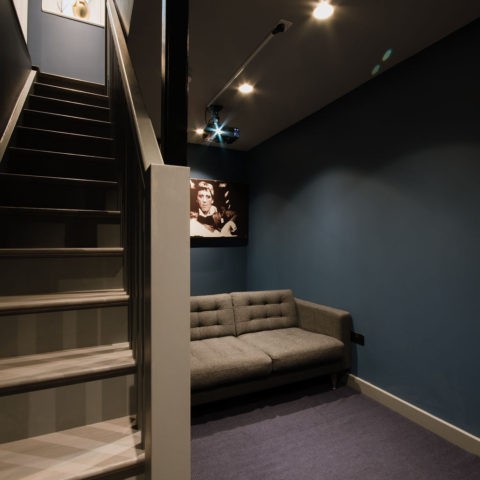 They are a great option for adding extra bedrooms, a home gym, home cinema or even an indoor swimming pool and spa.  Across the US many homeowners take advantage of their basements and are converting them into a space that can be just about anything.  The possibilities for a basement conversion are endless. 
And thanks to the many advances in structural renovation and design, basements are no longer the cold, dark cellar spaces they once were.  Fantastic lighting options, upgraded electrical and climate control systems and an infinite number of design options means that your basement will be an oasis of comfort and beauty. 
Basement conversions not increase the amount of living space in your home, they greatly increase its value.  They can be cozy in the winter and a great space to cool off in the summer.  Your children can spread their toys out in the basement while your sitting room stays clean.  So go ahead and let yourself dream of a sewing room, pottery space or game room.  Galaxy Extend has the tools to make it happen.